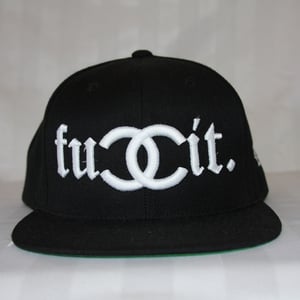 $

36.00
FUCCIT BLACK SNAPBACK
We like to keep it "OG" with the fresh classic snapbacks that became popular in the early 90's rap game with some of our favorite artist like, Ice Cube, Easy E, Snoop Dogg and Dr. Dre.
This particular style was inspired by Chanel and the saying "fuck it". We look at fuck It in a positive way. Take a leap of faith, just say fuck it and go for it.
Six panel twill construction using a blend of 80% acrylic and 20% wool. Embroidered with adjustable, snapback fit.